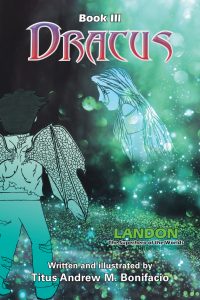 Titus will be at: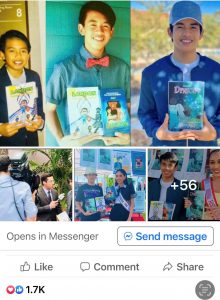 Book Talk and Signing of his three books
Barnes and Noble
Mira Mesa, San Diego, California
Date: Saturday, August 6, 2022 at 1-3 pm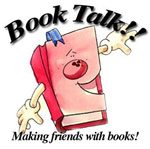 Book Talk and Signing of his books



Barnes and Noble
Mira Mesa, San Diego, California
Date: Saturday, March 14, 2020 at 2-4pm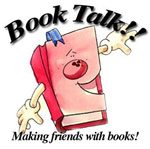 Book Talk and Signing of his books
Rancho Bernardo Library
Date: Saturday, February 22, 2020
Address: 17110 Bernardo Center Dr, San Diego, CA 92128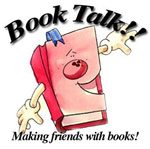 Book Talk and Signing
Rancho Bernanrdo Middle School and High School
Date: April 2020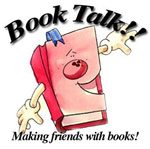 The US Review of Books

Dracus
by Titus Andrew M. Bonifacio

book review by Jonah Meyer

"Dracus s eyes turned red. He raised both hands and stretched his legs. The scales on the entire dragon head opened up and spread slowly …"

In many ways, young Dracus is just like any other teenage boy at his school. He likes girls, palling around with his ftiends, dressing cool, and going to the local ice-cream parlor. But he is different in one very special and big way. It comes out when he is in stressful situations and met with danger: he slowly transforms into a dragon-like creature. At one point in this whimsical, children's superhero fantasy, he even puts out a terrible fire at his school with his special powers, shooting water like a firehose through his dragon head. Naturally, the other kids are drawn to him, especially Zubelle, the prettiest girl in school. And this newfound popularity is welcomed heartily by Dracus, as his home life is lacking. He is poor and barely scrapes by at home without his parents, who we come to learn, have been cursed in Cat World. Though absent from his life, his beloved mom and dad are actually always by his side in the form of Hanchu and Blik, his loyal pets.

Perhaps the most impressive fact about this book is that this world of Dracus and his magical and fantastical adventures comes from the creative mind of a young boy. Bonifacio, who was nine when he wrote his first book in this series, is to be applauded for creating a highly inventive and enticing cast of characters. These, along with his imaginative plot, compel his readers to quickly devour the text (and Bonifacio's original illustrations) to learn what exciting events will happen next. Young readers will be lucky to discover the young author's books and will undoubtedly enjoy following the adventures of Dracus and company as the protagonist performs his good deeds, triumphing over evil each and every time.


Pacific Book Review

Title: Dracus- Book Ill of LANDON, the Superhero of the Worlds!
Author: Titus Andrew M. Bonifacio
Publisher: XlibrisUS
ISBN: 978-1-9845-6175-6
Genre: Fiction
Pages: 188
Reviewed by: Allison Walker

When Dracus' parents disappear on a trip and his grandmother passes away, Dracus is left to live by himself in their old, antique house. With only his dog, Hanchu, and frog, Blik for company, Dracus is alone in preparing himself for high school. But there's no way he can prepare himself for what happens next. A fire emergency at the school leaves one student trapped in a classroom. When kindhearted Dracus rushes in to help, the power of the dragon awakens in his body, saving the day but also frightening his classmates and teachers. The body of the dragon is a gift passed down from his grandmother, but what Dracus is supposed to do with it, he has no idea.

Budding author Titus Andrew M. Bonifacio brings to conclusion his LANDON, the Superhero of the Worlds! trilogy with new novel, Dracus. The novel follows young Dracus, as he struggles to uncover the mystery of his missing parents and the strange gift he inherited. Puberty brings big, scary changes to all teenagers, but Dracus is quite unprepared for the incredible metamorphosis he's about to go through. Like puberty, the dragon represents significant physical changes, and forces Dracus to confront the person he is destined to grow into. The dragon also becomes a source of power for Dracus who, orphaned and also alienated from his peers, probably often feels powerless and alone. Through his morphs into the dragon, Dracus has the strength to
defend the people he cares about and make real change to his life.

As if dangerous boogeymen and cryptic dreams about his missing parents weren't enough to trouble poor Dracus, he also has to deal with the very real dilemma of fitting in at school And turning into a dragon in front of his classmates doesn't exactly make a boy Mr. Popular. When he starts school, Dracus is an outcast, with weird hair and old clothes. Later, Dracus is able to make friends, and begins styling his hair and wearing cooi clothes. The people who were mean to him are charmed by his kind heart and forgiving nature, and instead of bullies, they become friends. In this book, people make
mistakes and are forgiven; which is a good lesson for all teenagers!

Bonifacio's illustrations are in the same tone as his writing and compliment his novel exactly. This industrious and creative young author has compiled a book which is boih charming and exciting. Dracus is a book appropriate for both older children and young teens. Like Dracus' new friends, readers may find themselves charmed by his humble nature and awed by his ferocious power.


Please come and join us for Titus' Book Talk & Signing this Saturday, December 7, 2019 at Rancho Bernardo Public Library, San Diego, California
Book Talk and Signing of his books
Barnes and Noble Mira MesaSan Diego, California
Date: February 15 from 2-4pm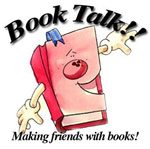 Book Talk and Signing
Barnes & Noble
Date: TBD soon
Book Talk and Signing
Rancho Bernanrdo Middle School and High School
Date: April 2020
---
Titus M. Bonifacio reaches out to his fellow youngsters not with one but two books that wittingly blend art and literature. For kids who love adventures accompanied by vivid illustrations, Titus' back-to-back epic offers will be nothing short of entertainment and education.
His first title, Landon, the Superhero of the Worlds!, introduces us to the feisty young whose life is altered by one event.
One day, in New York City, a boy named Landon was walking home from school. While walking home, he noticed a neighbor's house on fire. He quickly dashed to the house and tried to put out the fire. He put out half of the fire. He went inside the house trying to save a crying old man.
Then, something strange happened.
The fire got bigger and bigger; then another fire appeared with different colors like a rainbow floating in the air moving towards him. The "rainbow" fire began circling around Landon. He was so surprised. He couldn't believe what he saw. He tried to run but his body could not move. He shouted for help but nobody heard him. The rainbow fire entered Landon's body and transformed him into something different…
---
Following the success of his first book, Titus spins an equally enthralling sequel entitled Landon, the Superhero of the Worlds: A Race to Save the Human Race that treats young readers to another adventure of our young superhero.

Landon is back with a new mission with his sidekicks: Cyberdog, Pistacio, and Jaime. After the battle in New York City, Brandon betrayed Landon. He created drones and upgraded them as destroyer robots, turning them into super destroyers that could fly, shoot missiles, and were equipped with the ability to become invisible. As Landon continued his journey at Cat World to help the Pusans, he had a face-to-face encounter with their legendary Master and one of their most beautiful living creations, Meowmi.

Will Landon have something surprising and unbelievable up his sleeve to save the worlds
again? Will Brandon finally turn good and stop the domination of the worlds?