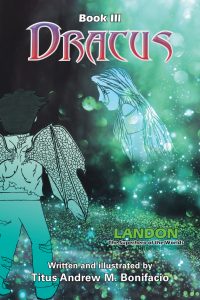 DRACUS Book III – COMING SOON!
Please come and join us for Titus' Book Talk & Signing this Saturday, April 30, 2016 @ 2pm at The San Diego Central Library @ Joan Ʌ Irwin Jacobs and at Rancho Bernardo Library, San Diego California, Saturday, May 7, 2016 @ 10:30am.
Book Title: Landon, the Superhero of the Worlds: A Race to Save the Human Race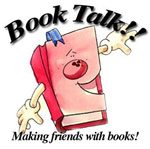 Titus will do a reading and signing of his books
@ 2p.m. in the Library
at Otay Ranch Town Center
Date: Saturday, October 27, 2018
An afternoon of music, entertainment, fun and food celebrating Filipino-American history.
---
Titus M. Bonifacio reaches out to his fellow youngsters not with one but two books that wittingly blend art and literature. For kids who love adventures accompanied by vivid illustrations, Titus' back-to-back epic offers will be nothing short of entertainment and education.
His first title, Landon, the Superhero of the Worlds!, introduces us to the feisty young whose life is altered by one event.
One day, in New York City, a boy named Landon was walking home from school.  While walking home, he noticed a neighbor's house on fire.  He quickly dashed to the house and tried to put out the fire. He put out half of the fire.  He went inside the house trying to save a crying old man.
Then, something strange happened.
The fire got bigger and bigger; then another fire appeared with different colors like a rainbow floating in the air moving towards him. The "rainbow" fire began circling around Landon. He was so surprised.  He couldn't believe what he saw.  He tried to run but his body could not move. He shouted for help but nobody heard him.  The rainbow fire entered Landon's body and transformed him into something different…
---
Following the success of his first book, Titus spins an equally enthralling sequel entitled Landon, the Superhero of the Worlds: A Race to Save the Human Race that treats young readers to another adventure of our young superhero.

Landon is back with a new mission with his sidekicks: Cyberdog, Pistacio, and Jaime. After the battle in New York City, Brandon betrayed Landon. He created drones and upgraded them as destroyer robots, turning them into super destroyers that could fly, shoot missiles, and were equipped with the ability to become invisible. As Landon continued his journey at Cat World to help the Pusans, he had a face-to-face encounter with their legendary Master and one of their most beautiful living creations, Meowmi.

Will Landon have something surprising and unbelievable up his sleeve to save the worlds
again? Will Brandon finally turn good and stop the domination of the worlds?
BOOKSTORE

Follow Titus' book: Landon, the Superhero of the Worlds on Facebook

 Follow Titus Bonifacio on Instagram and YouTube
RECENT BLOG POSTS
JOIN MY MAILING LIST
Would you like more information about this book? Please fill out the form below so that I can add you to my email distribution list. I thank you in advance for your interest!
Like this book on facebook:
https://www.facebook.com/Landonthesuperhero/
Follow Titus on Instagram:
@TITUSAMB